Okay, so we have finally settled down enough to start doing more decorative stuff on the house.  Of course, we are on a budget so the logical place to start is…..da yard sales.  Last weekend we passed by this tiny bungalow with all this FANTASTIC stuff outside.  I about gave myself whiplash trying to see all the shiny things as we flew by.
Then I screamed "That's my kind of yard sale!" and started bouncing up and down in the seat until David agreed to turn around.  He's the best!
This beauty was the first thing we spotted.  It is massive and is going to take up some serious real estate in our foyer.  I am talking a circumference of 10 feet 9 inches.  It's 3 and a half feet across.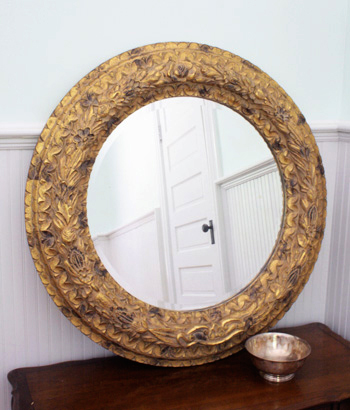 The bowl is just for size comparison, my child refused to participate.