I have recently become obsessed with vintage brass animals.  This trend is just now starting to get big so there are still a ton of great pieces to be found at your local thrift store or at yard sales!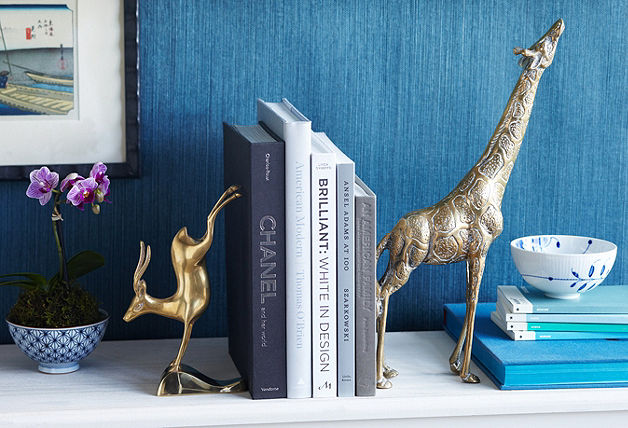 If you find a matching pair, snatch them up!  They often get split up so its much rarer to find a set.  But even if you don't, they still look great mixed and matched!
The great thing about brass is that it doesn't seem to clash with any color schemes.  It really brings a sense of warmth to the cooler color schemes that are proliferating design blogs these day.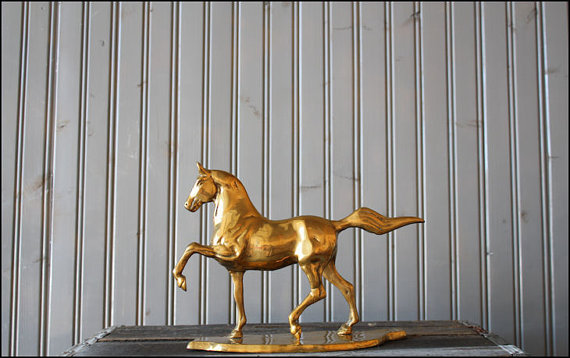 Seriously. This horse is perfection personified (or animalfied?).
I recently found two great pieces while out doing the yard sale thing.  The first set consisted of these elephants.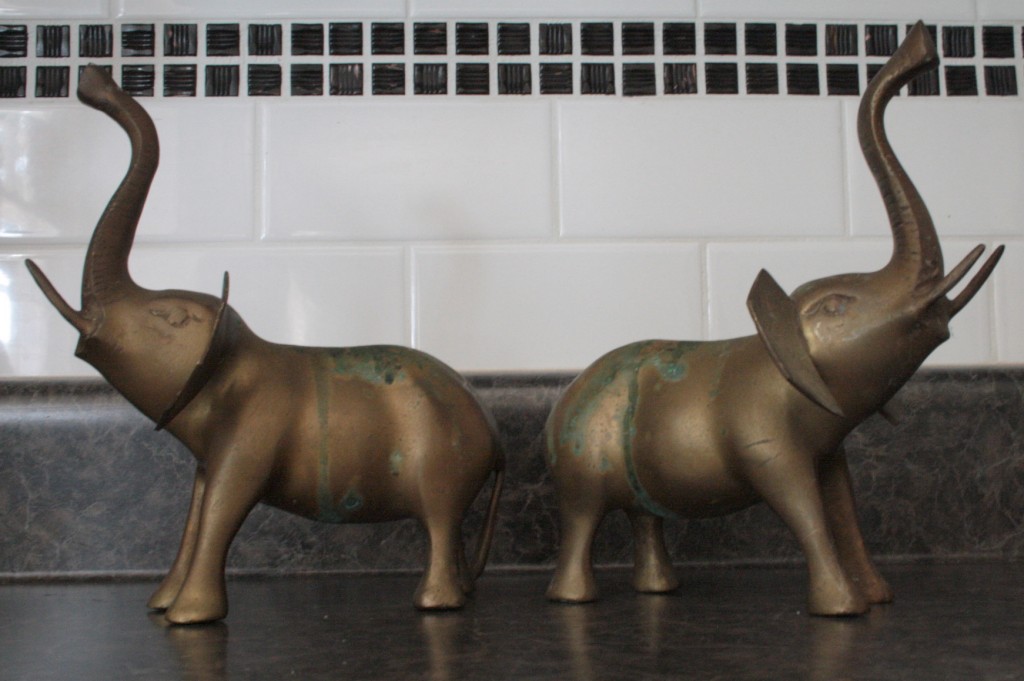 Yep, I bought them even though it looked like a bird had flown by and taken a massive shit on them.  I mean let's be honest, I have two kids so even if this had happened,  this girl isn't scared of a little poo.
Anyways, these guys were massively tarnished.  It took awhile but with a toothbrush and a bit of Brasso, they started looking like this.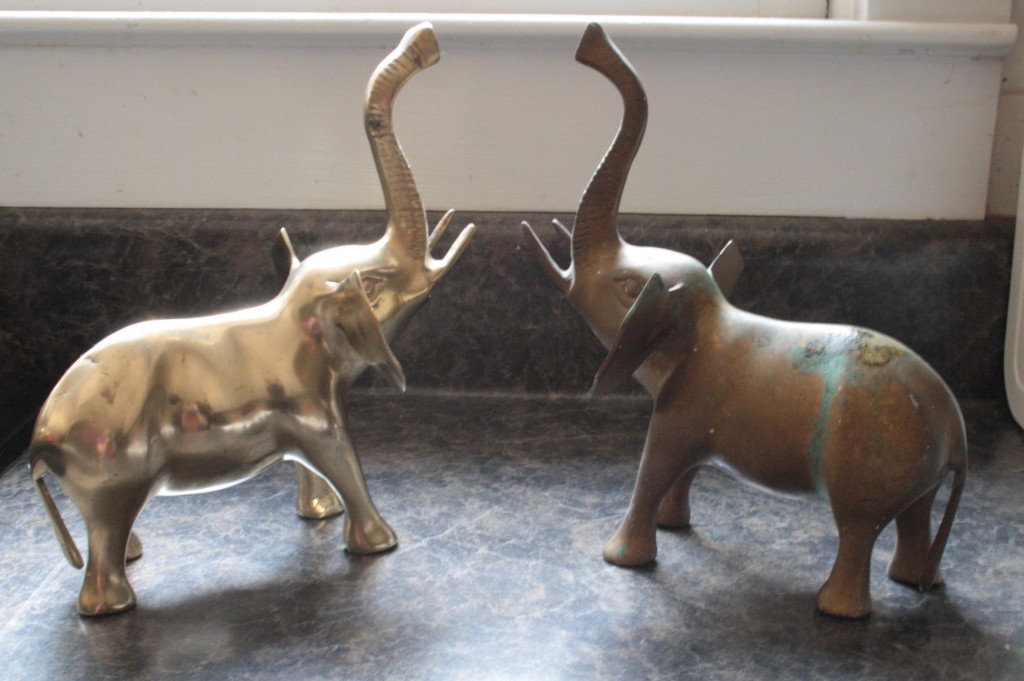 It was a ton of work but in the end they came out so beautifully, it's really hard to part with them!  I really need to stop forming attachments to inanimate objects. It's just weird.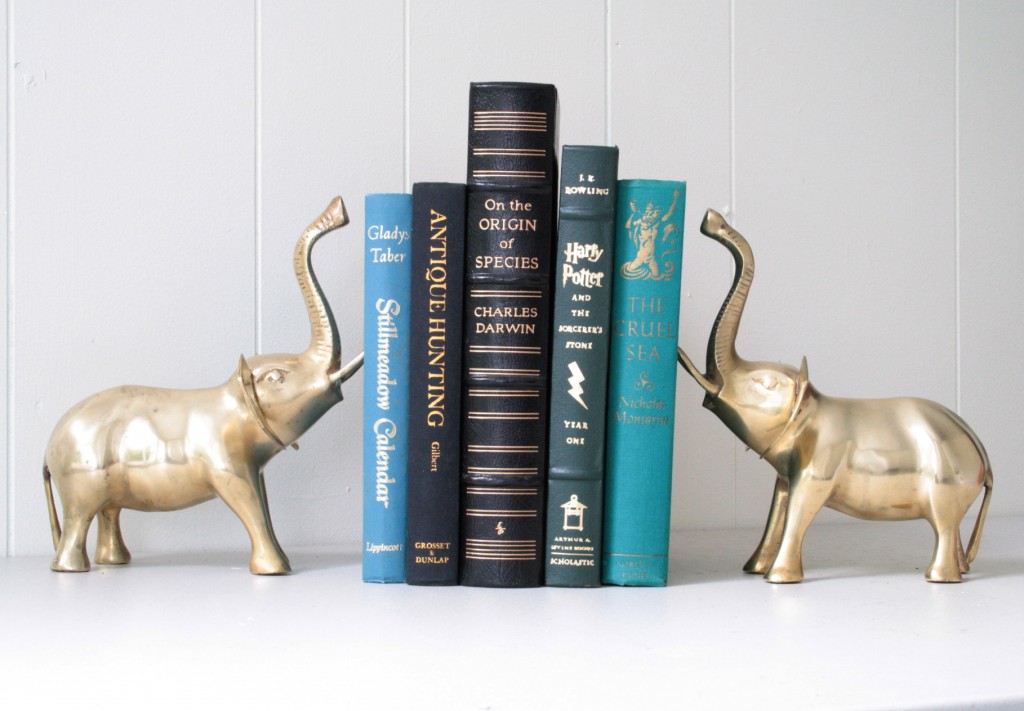 I also procured this adorable set of deer.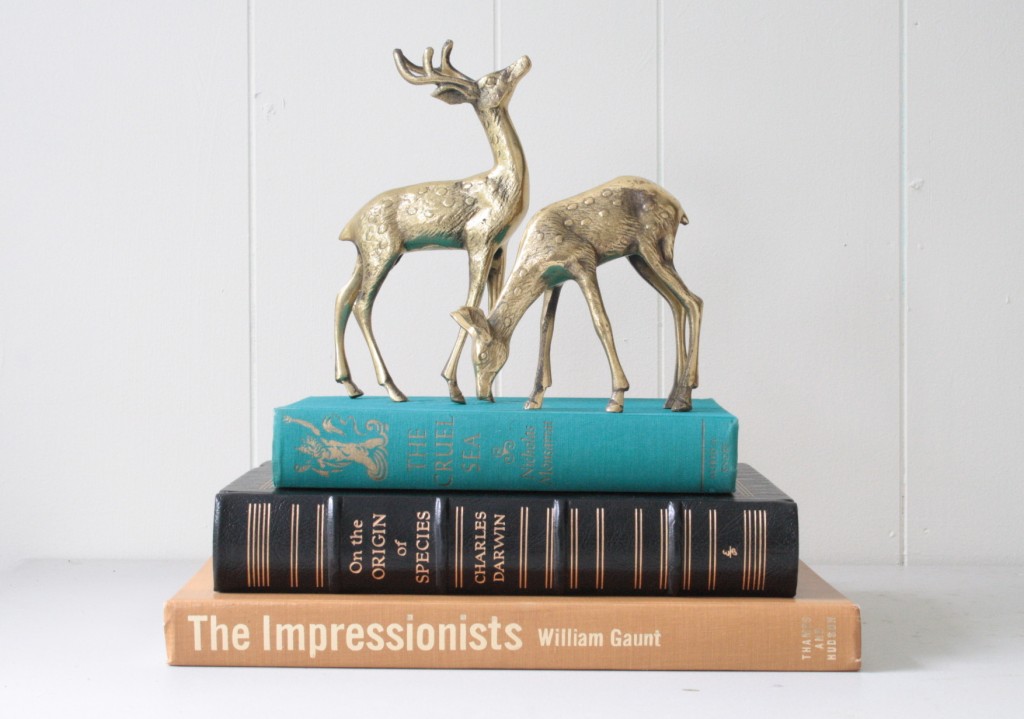 Hurray for woodland creatures!
So, what do you guys think about this brass trend?  I'm really loving it!